Attention Business Owners Searching for Dependable IT Support:
Frustrated By Constant Computer Problems And Lack Of Response From Your Current IT Company?
If so, schedule a quick, 10-minute discovery call and let us show you what fast, friendly and highly-responsive outsourced IT services should be for your small to medium business: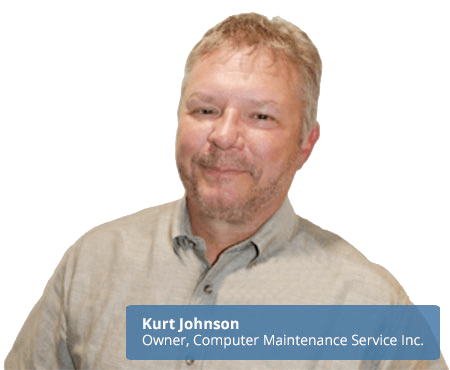 3 Reasons to Trust Computer Maintenance Service
to Support Your Computer Network
1
CMS prides itself on only employing the most professional, knowledgeable, and courteous people to serve our clients. Our technicians are continually vendor trained on products we sell and service. If you need a senior network technician, printer serviced, or a web design expert, CMS has the resources to solve your problems NOW.
We do not employ want-to-be technicians. Our technicians are certified and continually furthering their education. They not only have the Certifications they are well trained and have many years of experience. CMS prides itself on the highly trained and educated employees we bring on to our IT Staff. Each technician is versed with all our clients' networks and is involved with networks being designed, implemented, managed or simply doing the audits and making recommendations for future needs or growth. We do not assign one technician per customer; all of our technicians are able to maintain all our clients' networks.
2
At CMS we have over 75+ years combined experience in the IT world. For almost 30 years CMS has been diagnosing and repairing computer systems. In that time, our team of certified technicians has seen and/or worked with products from almost every major hardware and software manufacturer. Our vast experience and proven methods insure we will get to the root of your problem quickly without wasting your time or money.
There are many things you need to consider when choosing a computer support company. Experience, responsiveness, and product alliances, are all points to look at when trusting your businesses computer operations to an outside source. CMS has certified technicians on staff ready to diagnose, make recommendations, and repair your network quickly. Once we get your organization operating smoothly we have a number of cutting edge services available to monitor and protect your systems from the growing number of everyday threats.
3
Since 1990, Computer Maintenance Service, Inc. has been providing Chicago and the surrounding areas with comprehensive on-site and depot center computing, printing, and networking support. We presently service a large customer base comprised of almost every business and public sector, as well as thousands of residential computer users.
In 2003, we expanded and moved our operations to a new state of the art facility in Mokena, Illinois. Since that time we have grown our service offerings to include digital video security systems, remote network monitoring, remote managed services, remote backup services, analog and IP based phone systems, e-mail & web hosting services, and more.
Whether you need daily support on your network or an upgrade, CMS can provide you with the prompt, professional, and affordable support that is a rarity anymore in the service industry.
Computer Maintenance Service: trusted computer support for businesses throughout Chicago and surrounding areas – Let us help you today!
Maybe you're concerned with the current rising costs of your IT services, or maybe you are just running short on time because of your expanding business and need to hand over the reins of some services to someone else. Whatever your reason, we can help you with quality IT services today.
Your business can save money and time today with Computer Maintenance Service's managed services, network solutions, IT support and more.
Not Ready To Call Us Just Yet?
If so, we would at least like to send you a copy of our recently published report, Lower Your IT Costs – An Overlooked Way For Small Business Owners To Lower Their IT Costs.
This report will outline in plain, non-technical English common mistakes that many small business owners make with their computer network that cost them thousands in lost sales, productivity, and computer repair bills, as well as providing an easy, proven way to reduce or completely eliminate the financial expense and frustration of these oversights.
Simply fill out the form here and download your copy today!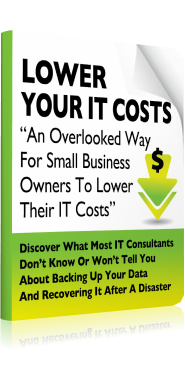 Download Your
Free Copy Now